YouTube To Offer Adsense Video!
October 3, 2007
The world of business is all about making more money and looking for ways to improve strategies for sustainability and profitability. This should be the same for you as an adsense publisher. You make money through your adsense and you should always be looking for ways to improve and increase your earnings as well as new ways to continue to sustain your online business. YouTube has made an announcement that should excite you as it did for me!
YouTube seem to be offering some account holders custom video players with AdSense units in them. I have not seen or noticed any official announcement from Google themselves but there must be something somewhere. However, YouTube has some blurb on the video ad units. Below is an image supplied Darren Rowse of Problogger illustrating the new capability in YouTube.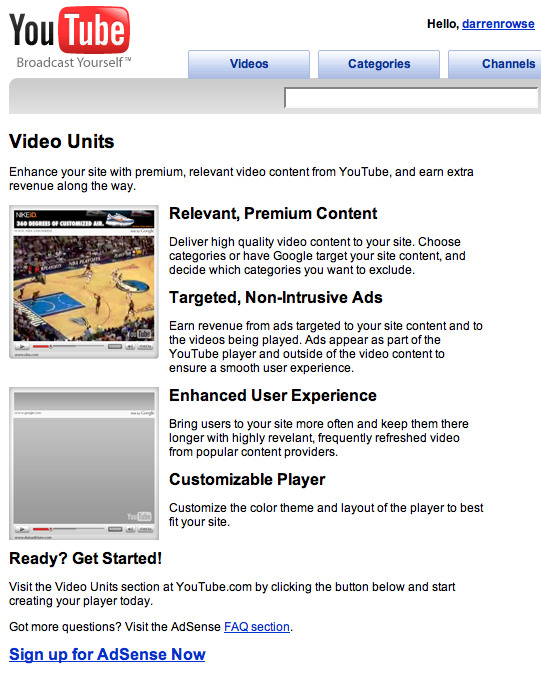 So if you do see this in your YouTube account, take advantage and increase your adsense earnings.
Hope this post was of help to you!